JMake's 10 Takes Coming In Hot: Postseason 2
Pictured: 2A North-powerhouses Calhoun City and Philadelphia
met in a possible playoff preview on Sept. 27.
Calhoun City won the game 15-7.
Welcome back to your favorite Takes-centered piece surrounding Mississippi high school football. I use the term "favorite" very liberally, of course.
That confusing week of limbo between the regular season and the playoffs is behind us, and this week marks the first week in which all six MHSAA classifications are in postseason play. It's going to be cold tonight, per sources, so be sure to bundle up. Or paint your chest. Whichever you prefer.
You're not here for weather tips, however, so let's take a look at this week's takes.
1. Philadelphia takes care of East Webster.
East Webster and Philadelphia are both blue-blood 2A programs, so this is a pretty exciting matchup.
I've seen the Tornadoes and Wolverines play Calhoun City this season, and that's what I'm mostly basing this take off of. Philadelphia had a legitimate chance to top Calhoun City in September before collapsing late in the game. East Webster, however, didn't feel in control of their game against the Wildcats. It could have been an off night for the Wolverines, but I'm sticking with my gut.
I think that the Tornadoes are just too talented and bring a close to East Webster's season tonight.
2. Ray Brooks knocks off Okolona.
I had some trouble picking this game, but let me explain my logic.
Most media members, including yours truly, picked Okolona to win Region 1-1A this season, but the Chieftains fell to both Biggersville and Smithville and enter the playoffs as a three seed as a result.
I believe that the Tigers and Chieftains are pretty evenly matched, but I think that home field advantage works in Brooks' favor tonight. About 146 miles of road stretch between Okolona and Benoit, and I can see the longevity of the drive affecting the Chieftains tonight. Give me Ray Brooks in what some would consider an upset.
3. Water Valley topples undefeated Booneville in the Battle of the Blue Devils.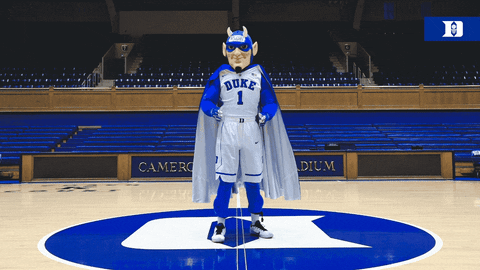 Can we actually name this game the Battle of the Blue Devils? It deserves a name. It's that good.
The 10-2 Blue Devils of Water Valley make the trip northeast tonight to take on the undefeated Blue Devils of Booneville in what could be the best matchup in North Mississippi tonight.
I've held Water Valley in high esteem all season, and although they failed to capture a region title, I think they get the job done tonight. I don't believe that Booneville has faced a team of Water Valley's caliber this season, and I think their amazing season comes to an end tonight.
4. Biggersville picks up second playoff win in school history.
Biggersville's last playoff win came in 1989 when the Lions topped Durant 14-6.
That changes tonight.
The Lions fell just short of securing a region championship last week in a nail-biting loss to Smithville. Biggersville has been one of the best Cinderella stories in the state this season, and I don't think they're finished with this ride after tonight. The Lions host McAdams in what is, if my records are correct, the first football playoff game ever played at Biggersville High School. I like the Lions to take care of business and live to fight another week.
5. Nanih Waiya starts the playoffs with a bang against Resurrection.
I said this on Twitter earlier this season, but I'll say it again: I think Nanih Waiya could be the best team in 1A South. When I saw the Warriors play in person, I was amazed by just how efficient they were on both sides of the ball. No one in Region 3-1A could handle the Warriors this season, and I think that trend continues tonight with the 4-1A Eagles.
6. Madison Central squeaks by Oxford.
If you don't have anywhere to go tonight, I highly recommend that you check out this matchup.
If you look at the games between Starkville and both of these teams, it tells a story that leads you to think that the Jaguars will run away with this one.
I don't see that happening.
Oxford has proven many times over this season that they are not to be messed with, and I think they give Madison Central all they can handle tonight. With that being said, I still like the Jaguars to escape with the win. Oxford has had an amazing run this season, but I think that it comes to an end tonight.
7. North Panola pulls away from North Pontotoc.
In case you guys have missed it, North Panola is good at the sport of American football.
The Cougars are led by phenom quarterback and E10 member K.J. Jefferson who puts up numbers like he's in a video game.
North Pontotoc enters tonight's game at 11-1 and has had an impressive run thus far, but the last time I picked against North Panola, they blew out Water Valley to secure a region title, so I'm not doing that again. I like Jefferson and the Cougars to take care of business tonight.
8. Lake tops Eupora in a thriller.
Here's a live shot of me being the only SES staff member picking against Eupora this week.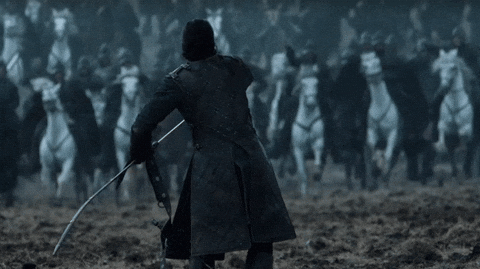 I actually had trouble picking this game this week, but honestly went with Lake based on a gut feeling (did y'all think this business was all about numbers?). Both teams enter tonight at 7-4, and both teams beat their only common opponent in Newton by a similar margin.
I think this game will be close, but I like the Hornets in this one. If I'm wrong, I shall make my last stand upon this hill.
9. Poplarville runs past Northeast Lauderdale.
I use the term "run" because I love Poplarville's option attack of an offense.
The Hornets have a legitimate shot at winning 4A South this season, and I think they prove to be too much for the 7-4 Trojans tonight. Poplarville is putting up over 300 yards rushing per game, and, based on my notes, that's pretty efficient.
Poplarville will run the ball a lot tonight, and they'll run to victory.
10. Sawyer Byars and I tear up some Waffle House.
I'm making the three-hour trip south tonight to Laurel as the Tornadoes host Wayne County. I'm super excited to see Watkins Stadium in a playoff atmosphere, and I'm taking my good friend Sawyer Byars as a ride-along.
Sawyer and I (and anyone with a brain) love Waffle House, and we'll probably be seen at Laurel's version of God's gift to humanity tonight.
Here's a preview of us when people want our autograph tonight: