JMake's 10 Takes Coming In Hot: Postseason 1
Pictured: Baldwyn Bearcats football helmet
Photo by John Macon Gillespie
I know, I know. Not every team starts the playoffs this week, and not every team I discuss in this week's Takes are finished with their regular season. Still, "Postseason 1" sounds a lot better than "That Awkward Stage Where We Straddle The Regular Season And Playoffs," right?
Anyway, welcome back. As always, your readership is appreciated, and hopefully I can make you excited for tonight's action.
Thursday night saw some regular seasons come to a close, including H.W. Byers getting their first win of the season over Ashland. Congrats to the Lions on that one. Nanih Waiya also won Region 3-1A with a 28-6 win over Noxapater, and Falkner beat up on Thrasher 56-16. All of those are 1A scores, by the way, but other classifications got in on the action, as well.
As I write this, I am battling some sinus issues because my body hates me, but that won't prevent me from hitting the sidelines tonight in Hamilton where the one-win Lions play host to the Vardaman Rams. Although neither of these teams are vying for a playoff spot, this is a rivalry that dates back to both schools' Region 1-1A days and has seen some exciting finishes in recent years. I'm looking forward to it.
Tonight will be cold according to the forecast, so bundle up wherever you're headed. If your team is in the playoffs, good luck. If they're still in the regular season...well...still good luck.
With that being said and good luck being wished, let's dive in.
1. Calhoun City beats up on Riverside in...Bruce?
Due to what could have been a low-grade tornado (are any tornadoes low-grade?), Calhoun City's football field sustained a bit of damage early Thursday morning and is not in playable condition for the Wildcats' home playoff game against Riverside. Although City's rival Bruce is in the playoffs as well, they are on the road tonight, so the Trojans are letting Calhoun City use their field for tonight's first round game.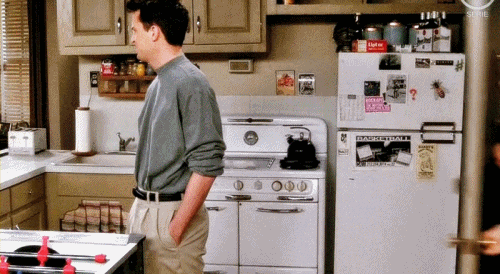 I love it when rivals show each other sportsmanship.
Anyway, I think Calhoun City takes care of business tonight against the Bulldogs tonight. Riverside enters tonight's game at 4-6, and despite some shaky showings from Calhoun City this year, I still really like what the Wildcats have. I'll go on and say it: they're my favorite to win 2A North. I could be proven wrong, but that's how I currently feel.
City gets it done on a neutral site tonight.
2. Biggersville wins Region 1-1A.
I've loved keeping up with what the Lions have done this season, but I really wasn't a firm believer in them until they knocked off Okolona two weeks ago. Okolona was my (along with almost everyone else's) favorite to win 1-1A this season, and if it wasn't the Chieftains, in our mind, it was going to be Smithville.
Then Biggersville swooped in out of nowhere and blew everything up in its path.
In case you missed it, the Lions trailed Okolona early-on, but came back to win convincingly with a 40-21 final. When I saw that final score, my jaw dropped.
Biggersville has three playoff appearances in school history (1989, 1997 and 2017) and no division championships. They currently sit at 11-0 overall and 7-0 in region play.
Of course, Smithville beat Okolona earlier this season, as well, and always has a talented team. Tonight's game determines if the Seminoles can claim their 16th division title in school history or if Biggersville will finish off one of the most improbable sports stories in our state's history.
No pressure, right?
Expect this one to be close. Both of these teams want this championship. This is a hard one to pick for me, but I like the Lions to edge this one out and complete their regular season Cinderella story. Biggersville 27, Smithville 21.
3. Houston handles Kossuth.
Let's check in on our good friend Jalen May, shall we?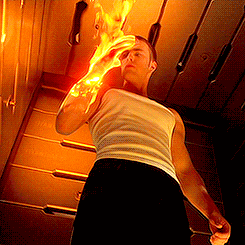 The kid is nearly unstoppable. May only has 411 passing yards this season, but he currently sits at 1,521 (!!!!) in the rushing category. I don't know that there is a more versatile player in 3A, and Houston will use him to its advantage now that we're in the postseason. I mean, they did in the regular season too, but you catch my drift.
May will run. He will pass. He will return kicks. He will light up the scoreboard.
Give me the Toppers in this one.
4. Baldwyn falls victim to Union's sting. (Get it? Cause Union's the Yellowjackets?)
If Baldwyn had managed to knock off East Union two weeks ago, we would be talking about one of the strangest occurrences in the history of this great sport.
The Bearcats started the season a less-than-ideal 0-6 before rattling off three-straight wins in region play to give themselves a chance to win the region with a victory over East Union. That, of course, did not happen, but I think we all wrote off Baldwyn early in this season, but here they are in the playoffs.
Although I admire the tenacity of the Bearcats, I think their season comes to a close tonight against Union. The Yellowjackets enter tonight at 7-4 compared to Baldwyn's 3-7, and although the Bearcats have proven that they shouldn't be counted out of any fight this season, I'm sticking with Union.
5. North Pontotoc pillages South Pontotoc.
"Pillage" means to steal and destroy, in case you didn't know. Historically, that's what Vikings did in their conquests. Back-to-back mascot puns? I think so.
Anyway, people in Pontotoc County are #excited about this playoff matchup, as they should be. When South and North collide as they did on Sept. 7 earlier this year, it's always a big event.
North Pontotoc won the first meeting between these two this year 29-14, and I'm feeling a similar point spread tonight in the Vikings' favor. North has done some impressive things this season, and I think they could be poised for a playoff run if they play their cards right.
6. North Panola runs past Amanda Elzy.
Remember when I said that Water Valley's defense would win them Region 2-3A?
Whoops.
North Panola played motivated football last week and secured themselves a region title and now will host 5-6 Amanda Elzy to open the postseason. The Cougars are good, which is a massive understatement. I think they take care of business in this one without much trouble.
7. East Webster topples Greenville O'Bannon.
Mack Gordon and I were the only two members of the SES staff to pick the Wolverines in this one, and I'll tell you why.
East Webster is 5-6 and O'Bannon is 10-1.
Y'all: "JMake, that doesn't help us understand why you picked the Wolverines."
Be patient, dear reader.
I think that O'Bannon is good. They've proven that this season, but I also believe that they have played a weaker schedule than that of East Webster. As far as common opponents go, both schools have played (and lost to) Ray Brooks, East Webster by a score of 26-23 and O'Bannon by a 16-6 final. I think this one will be close, but East Webster's experience against teams like Calhoun City and Eupora will be the difference, I believe.
8. Pontotoc conquers Yazoo City.
This take sounds very ominous if you don't understand that I mean "conquers" in a football sense.
Pontotoc failed to capture a region title last week as the Red Raiders of Shannon reigned supreme in the division this year, but that doesn't mean that Pontotoc is a bad football team. Hopefully none of you thought that.
Sure, the Warriors have had their fair share of struggles the last few weeks, but I still think they're in a great position to make a playoff run. Yazoo City comes into tonight's game at a very respectable 7-3, but I think the Warriors prove to be too much for them in round one.
9. Noxubee County takes care of New Albany.
New Albany has quietly put together a respectable 7-4 mark this season, but they haven't faced a playoff Noxubee team yet.
Something happens every year when the Tigers reach the postseason, and we always look back come North Half and say "huh, they did it again, didn't they?"
I'm not saying that Noxubee will necessarily reach the North Half Finals this year, but I do think they make a run. I think the 6-5 Tigers start that run tonight with a win over the Bulldogs.
10. Senatobia moves past New Hope.
*looks at team records*
*sees New Hope is 1-10 and in the playoffs*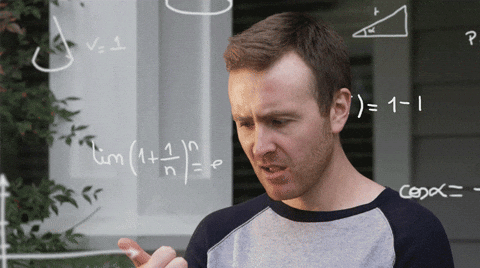 It actually makes perfect sense. New Hope defeated Leake Central (who finished 0-10 this season) a few weeks ago to secure a playoff berth. I would love nothing more than seeing the Trojans compete for a state championship in Hattiesburg in a few weeks with this regular season record on the banner. Everyone starts the playoffs 0-0, after all.
Alas, I don't believe it will happen.
Tobie Town has looked pretty good this season and sits at 6-4 coming into tonight. I think the Warriors take care of business and squelch any hopes of an improbable state title run for New Hope.